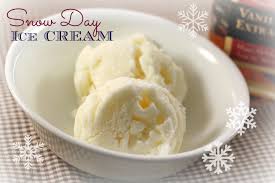 Giles & Lambert PC (all locations) will be closed Friday, Jan. 22 due to the weather.
If you are looking to set an appointment, please go to our main website and send us an email! I'll be monitoring emails and responding and we will be ready to tackle your debt issues starting Monday!
Need some good cheap fun with kids while it is snowing?
Classic Snow Cream
8 Cups (clean) snow
14 oz sweetened condensed milk
1 teaspoon vanilla extract
Chocolate Peanut Butter Snowcream
•1/2 Hershey's chocolate syrup
•1/4 cup peanut butter
•1/4 cup milk or cream
•1 tsp vanilla
•8 cups clean snow
Chocolate Peppermint Snowcream
•8 cups clean snow
•1 14oz can of sweetened condensed milk
•1/4 cup unsweetened cocoa powder
•1/2 teaspoon peppermint extract
Mix well. Serve quickly! Enjoy!
Stay warm and safe!