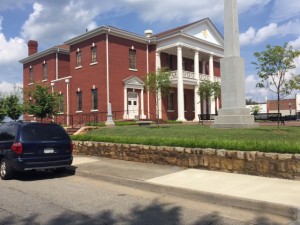 We are thrilled to announce we have moved into the Historic Henry County Courthouse and are now open for clients! Located at 1 East Main Street, Martinsville, we have a beautiful new space for the firm.
This great old courthouse was renovated in 2009 and the Virginia Garden Society landscaped the grounds in the past two years.
We are working on a sign, but you can find us on the left side of the courthouse, with plenty of free street parking!